Contact Details
Duet and Quartet Concerts
Friday 19th October – Peter Facer oboe & Johann Barnoin piano
11:00 – 12:00 19 October 2018

RUBBRA Sonata in C Op 100
HANDEL Sonata in B flat major HWV 357 "Fitzwilliam"
POULENC Sonata FP 185
BRITTEN Temporal variations
PASCULLI Ricordo de Napoli, scherzo brillante
No interval
One of the finest oboists to emerge in recent years, Peter Facer, presents a programme of some of the most diverse repertoire ever composed for the instrument. Three works from the Twentieth Century and composed within a thirty year period – Britten (1936), Rubbra (1958) and Poulenc (1962) – couldn't show greater contrast in style.
Tickets £12, £5 (STUDENT OR CHILD)
There will be a collection in aid of the St Mary Magdalene Protect Appeal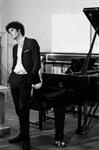 Friday 19th October – Alberni String Quartet
2:30 – 3:30 19 October 2018

MOZART String Quartet in B flat major K458 The Hunt
SCHUBERT String Quartet in D minor D810 Death and the Maiden
No interval
The Alberni Quartet makes their last Residency appearance by giving a recital of two works that will be familiar with devotees of the string quartet repertoire. Commonly known as The Hunt, Mozart's K458 quartet was composed in 1784. Its popularity is reflected in its use in films such as The Adventures of Huckleberry Finn. Thirty years later Schubert penned his quartet Death and the Maiden. He was aware at the time that he was dying, and this knowledge gave rise to the second movement's slow, ponderous and unforgettable theme.
Tickets £20, £15, £10, £5 (STUDENT OR CHILD)
Generously supported by the Exeter and District Classical Music Trust
There will be a collection in aid of the St Mary Magdalene Protect Appeal at the end of the concert